Certified organic with Soil Association COSMOS
We have never and will never test our products on animals
This product contains certified organic ingredients
Certified with The Vegan Society as suitable for vegans
This product is gluten free
Discover a new generation of gentle cleansing facial care.
Purify, nourish and hydrate with Gentle Cleanse & Make-Up Remover.
YOUR GO-TO CLEANSER
A natural skin care staple for over 25 years, our pioneering organic cream cleanser is your everyday essential for fresh, clean skin. Loved for its softening touch and deeply purifying performance, this fan favourite leaves a trail of awards and 5-star reviews wherever it goes.
NATURALLY GENTLE
It's as effective as it is effortless. You'll love the way its thoroughly cleansing formula sweeps away dirt and waterproof make-up without stripping away comfort from your skin.
ENHANCED WITH PREBIOTICS
Our new COSMOS Organic formula is as kind to skin as our much-loved original. A top-up of added Prebiotic power just makes it even more effective at soothing, protecting and balancing your skin.
FLORAL FRESH
Non-irritating and a great choice for sensitive skin, this skin-kind cream cleanser is lightly scented with the natural aroma of organic Rose Geranium oil.

OUR PROMISE TO YOU
Natural & organic
Kind to sensitive skin
Sustainable ingredients
Cruelty-free
Vegan
STEP 1: APPLY
Apply a small amount into your face and neck using your fingertips, cotton wool or a face cloth
STEP 2: CLEANSE
Gentle massage using small, circular movements
STEP 3: RINSE
Remove with cotton wool or by rinsing your skin thoroughly with warm water
STEP 4: REFRESH
Finish with a splash of cool water
Tip for extra TLC
In the daytime, follow with your favourite Green People SPF moisturiser.
How to recycle the pump tube:
Our plastic tubes are made with recyclable plastic and can be put whole in with your normal household recycling.
How to recycle the box:
All Green People cardboard packaging is FSC approved and can be placed in your household recycling.
WHAT ARE THE BENEFITS OF PURCHASING GREEN PEOPLE PRODUCTS ON SUBSCRIPTION?
Our subscription service has many benefits:
15% saving on your favourite product(s)

Never miss out on your every day organic essentials

Free standard UK delivery

Automated dispatch, saving you time on your skin care shopping

You're in control of your subscription and can cancel or change your subscription at any time
Still got questions? Read our subscription FAQs here
Aqua, Helianthus Annuus (Sunflower) Seed Oil, Cetearyl Alcohol, Butyrospermum Parkii (Shea) Butter*, Glycerin, Cetearyl Glucoside, Glyceryl Stearate, Aloe Barbadensis (Aloe) Leaf Juice Powder*, Simmondsia Chinensis (Jojoba) Seed Oil*, Calendula Officinalis (Calendula) Extract*, Rosmarinus Officinalis (Rosemary) Leaf Extract*, Aroma [Pelargonium Graveolens (Geranium) Flower Oil*], Squalane, Inulin, Fructose, Tocopherol, Sodium Stearoyl Glutamate, Xanthan Gum, Sodium Gluconate, Benzyl Alcohol, Salicylic Acid, Sorbic Acid, Potassium Sorbate, Sodium Benzoate, Citric Acid, Linalool+, Citral+, Citronellol+, Geraniol+
*Organic Ingredient, + Natural Component Of Essential Oils In The Formula
Natural Origin Of Total: 99.03%
Organic Of Total: 91.28%
This product should be used within 12 months of opening.
ESSENTIAL OILS
You may notice that some products contain the following ingredients: benzyl alcohol, benzyl benzoate, benzyl salicylate, citral, citranellol, coumarin, eugenol, farnesol, geraniol, isoeugenol, limonene and linalool.

The reason that these are listed is because they are naturally present in the essential oils we use. We do not add them separately as isolated fragrance ingredients.

If you have diagnosed allergies to any of these ingredients, we recommend trying our Scent Free range, which is completely free from perfume or essential oils.
| | |
| --- | --- |
| UK | |
| Under £35 | £3.50 |
| Over £35 | FREE |
| Subscription products | FREE |
| | |
| --- | --- |
| EUROPE | |
| Under £40 | £7 |
| £40 - £99.99 | £15 |
| £100 - £149.99 | £25 |
| £150 - £199 | £30 |
| | |
| --- | --- |
| REST OF THE WORLD | |
| Under £40 | £12 |
| £40 - £99.99 | £25 |
| £100 - £149.99 | £35 |
| £150 - £199 | £50 |
View full delivery information
FREE RETURNS HAPPINESS GUARANTEE
If you don't love what you order, we offer FREE UK returns.
Simply return your products over 90% full within 28 days for a refund or exchange.
For more information about returning your purchases, please see our returns page.
Key Plant Actives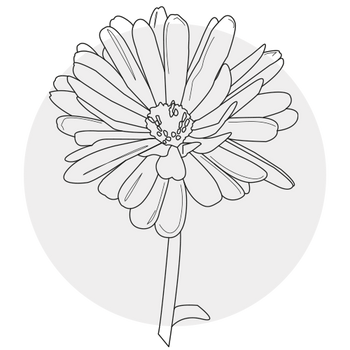 CALENDULA
Soothing Calendula moisturises and calms inflamed skin
Soothing Calendula moisturises and calms inflamed skin
INCI name:
Calendula officinalis flower extract
Source:
Derived from Calendula flowers macerated in Sunflower seed oil
Benefits:
Calendula flowers, also known as Marigolds, have a history of use in herbal medicine for assisting wound healing and treating eczema and nappy rash.
• Moisturising and soothing
• Especially helpful in calming areas of inflamed skin
• Contain a wide range of active compounds which soothe and reduce discomfort
SHEA BUTTER
Vitamin-rich Shea butter is deeply nourishing and an excellent moisturiser.
Vitamin-rich Shea butter is deeply nourishing and an excellent moisturiser.
INCI name:
Butyrospermum parkii butter
Source:
Oil hand-extracted from Shea nuts
Benefits:
Produced by a women's co-operative in Ghana, Shea butter has excellent moisturising properties and is great for dry, sore skin. 
• Moisturising, protective and healing properties
• Rich in vitamins A & E and essential fatty acids
• Naturally occurring antioxidants help fight free radicals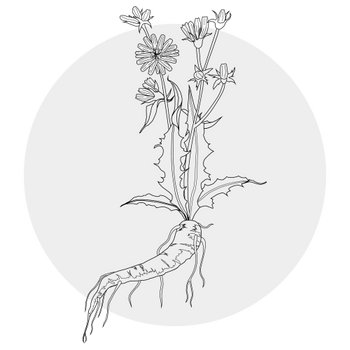 INULIN
Prebiotic Inulin balances the skin's microbiome and helps to hydrate skin
Prebiotic Inulin balances the skin's microbiome and helps to hydrate skin
INCI name:
Inulin
Source:
Derived from Chicory root
Benefits:
This prebiotic helps to promote the proliferation of good bacteria on the skin's microbiome and attracts hydration to keep skin healthy and soft. 
Promotes a healthy, balanced microbiome
Improves skin hydration
Helps to prevent spots and inflammation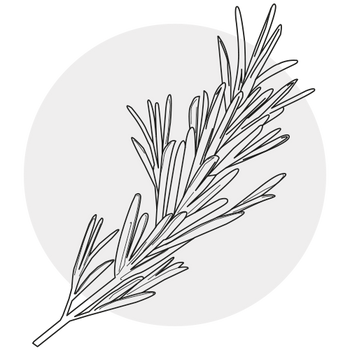 ROSEMARY EXTRACT
Protective Rosemary helps to defend skin cells from free radical damage
Protective Rosemary helps to defend skin cells from free radical damage
INCI name:
Rosmarinus officinalis leaf extract
Source:
Derived from Rosemary leaf
Benefits:
Rosemary contains strong antioxidants called Terpenoids which have a protective effect on skin cell membranes, helping to increase cell viability. 
• Rich in antioxidants which protect cell membranes
• Anti-inflammatory
• Ideal for sensitive or irritated skin